Plus Messenger Apk commonly known as Telegram Plus is a modified version developed by a third-party Telegram client while offering multiple customizing features. It offers several advanced features for users who want a little more than the traditional Telegram such as using the secret option to chat with your loved one, dividing contacts into different channels, a plethora of themes, and so on.
Simple Log-in Process
Complete the download and installation process from the given 'download' button. Open the app and complete your login process. Enter your code to verify your phone number. Head to the main screen which is quite similar to Whatsapp and Telegram Messenger. The app offers several customization features for you to change the main screen as you like.
On Screen Tabs
You have the option to display tabs on your screen to easily use them such as messaging tab that can be categorized in the mailbox. This way you can easily read and reply to your messages and you can give the categories different names such as favorites, unread messages, group messages, and so on. Additionally, you can remove unwanted tabs also.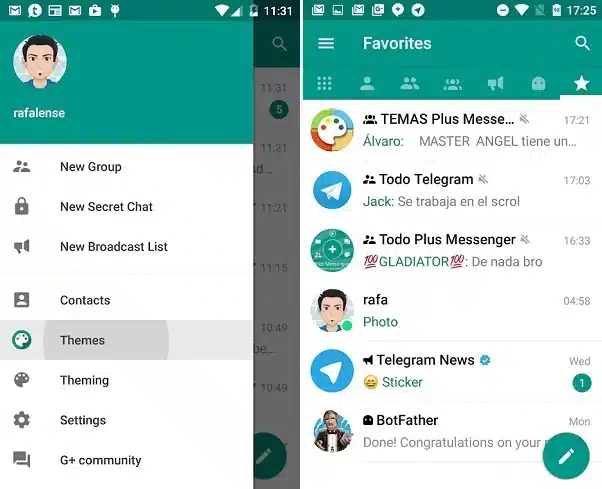 Customize your Privacy Option
Head to your Privacy option and customize it according to your need such as selecting the people who can access to your phone number using the 'My contacts and nobody' option. Same as hiding your online status, setting a profile photo for the contacts to view it only, and so on. You can add Show/hide options in the navigation menu. A built-in security code is available to protect your password. You need to set the pin and save your password from prying eyes.
Use Multiple Accounts
You are capable of creating up to 10 accounts of the app on the same device. It enables you to run different accounts simultaneously. It is best for people who use the messaging app for multiple purposes such as business, education, family, and friends. The easy switching between different accounts enables the user instant read and repaying ability.
Group Name Creation
Currently, we have a lot of advantages that we avail from different messaging apps. We can easily contact any person to chat or call him anytime from any part of the world. Not only this, but we can talk to multiple people at one time also by creating groups. At one account, you can create several groups to add the same people for facilitating communication with them. You can give the groups separate names to avoid confusion such as family groups, educational groups, business groups, and so on.
Backup & Restore
You are free of switching different apps for multiple purposes such as sending and receiving documents reliably. One more advantage of the app is the creation of backup copies of messages that can be restored easily at any time you want. You have the ability to make easy identification of chat items by arranging them in arranging several chat items in an orderly style.
Pin your Favorite Chats
We communicate with multiple people in a day and a plethora of chat items have bound your chatting screen. It will be difficult for you to access any specific chat quickly. Avoid irritating situations and use the Pin messages feature and pin up to 100 messages to the top. Send quickly and instantly by selecting 20 favorite sticker items.
Notify about Favorite People
No need of visiting the profile of any specific person to know about his current status. You have the choice offered by the app is to add your favorite people to the list. It will send you notifications whenever the specific person is online and you can communicate with him easily by sending messages.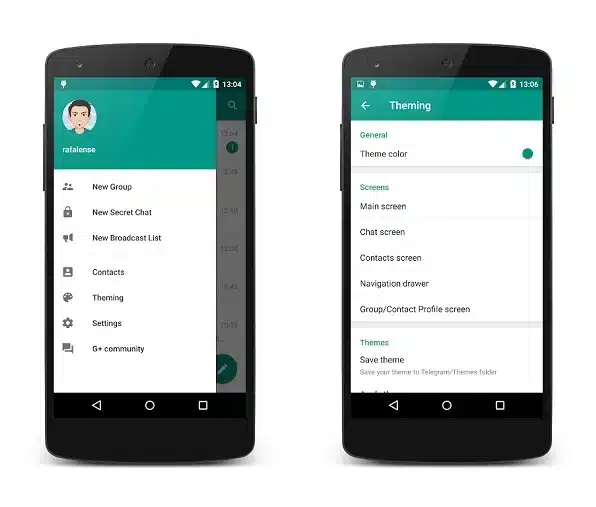 Share Quickly
Avoid the main screen shuffling for sharing with your friends while clicking exclusively. You can easily send and receive documents with contacts. Simply open the downloads option and know all detail such as sending time, sender name, file size, and so on. Additionally, you can change your chat to any language as the app supports 20 languages.
Fast & Reliable
Telegram Plus Messenger offers high transmission speed for texting by connecting specific persons using the internet connection. You can communicate with your friends; discuss business matters with your business partners, share educational documents, and so on. You can avail of several communication methods such as chat, audio call, video call, and group chatting with the fastest transfer speed and security capabilities.
Customize your Screen
Customization is the main feature of the Plus Messenger that enables you to apply different things in a proper way. You can change fonts, use your own emojis, display your pictures on bubble chat, and so on. Set compression ratios before sharing videos or photos.